Map to Fairgrounds:
This is where we hold some of our meetings, at the Binbrook Agricultural Society Hall, located on Highway #56, in Binbrook, behind the Memorial Hall.
The Scout level, meets at Binbrook United Church, 2617 Binbrook Road, just around the corner.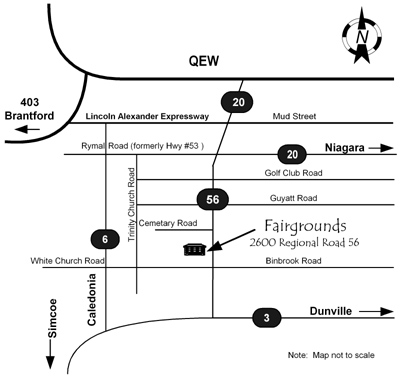 Driving Directions & Other Maps:
YahooMaps - This one is most accurate.

Canada411.ca - This one puts the locator star around the corner from the fairgrounds, but it does actually show the fairgrounds as they appear on Highway #56.